The pedal steel guitar is one of the more underrated members of the guitar family. But you cannot deny that its charisma is undeniable. The instrument first gained recognition in the 19th century in Hawaii, quickly gaining popularity in the United States in the early 20th century.
I've always been charmed by the allure of pedal steel guitars. Therefore, it made sense for me to look out for artists who have brought it into the limelight. After hours of scrounging through the internet and researching, I have finally curated a list of some of the best pedal steel guitar players of all time.
In this list, you'll be looking at some of the most famous pedal steel players in the game, spanning from vintage to modern players. Who knows, maybe they will inspire you to take up this unique instrument yourself.
Here are 11 of the best pedal steel guitar players who have changed the way we look at the instrument!
Best Pedal Steel Guitar Players You Should Know
1. Buddy Emmons
Any list of the best pedal steel guitarists is never complete without mentioning the most prominent artist of his day, Buddy Emmons. In fact, Emmons' contribution to pedal steel music is so substantial that he was inducted into the Steel Guitar Hall of Fame in 1981.
Affectionately known as the Big E, Buddy Emmons primarily played American country music, occasionally delving into jazz and Western swing. He has been deemed a genius by those who looked up to him for inspiration, including Steve Fishell, the pedal steel player for Emmylou Harris.
Emmons was also not your regular steel guitar player. He went a step ahead to make his sound a little more complicated by splitting one of the pedals in two and adding another pair of strings to swell the tuning. He passed away in 2015 at the age of 78.
---
2. Paul Franklin Jr.
In the contemporary landscape of country music, Paul Franklin stands tall as the modern master of the pedal steel guitar. His innovative approach to the instrument has not only revitalized its role but also expanded its horizons into other genres.
As a sought-after studio musician, Franklin has left his indelible mark on countless hits by artists like Vince Gill, Shania Twain, and Alan Jackson.
Paul's playing is a captivating blend of technical brilliance and melodic finesse, creating landscapes of sound that take listeners on a musical journey.
His remarkable contributions have garnered multiple Grammy nominations, and he holds a well-deserved membership in the Grand Ole Opry.
---
3. Robert Randolph
Perhaps one of the best modern pedal steel players, Robert Randolph has earned his place in Rolling Stone's list of 100 greatest guitarists of all time. He is also a 4-time Grammy nominee and has been playing with his gospel band Robert Randolph and the Family Band (with his cousin Marcus and sister Lenesha) since 2001. In fact, NPR has described the band as having an "irresistible rock n' roll swagger."
He has released six studio albums, two live albums, and multiple singles and EPs with his band. Randolph was trained in the Pentecostal House of God church in the pedal steel and his playing style is virtuosic and sublime.
Randolph has gained the attention of multiple musicians with his one-of-a-kind wah-wah slide guitar technique. This includes artists like Eric Clapton, Dave Matthews, John Medeski, and T-Bone Burnett.
---
4. Tom Brumley
Tom Brumley was another famous pedal steel player and manufacturer of steel guitars. Brumley was noted for being a part of a sub-genre of country music called the "Bakersfield sound." After spending two years in the US Army based in Germany, he decided to pursue a music career.
In the 1960s, he bought the rights to manufacture Zane Beck's first pedal steel model and founded the ZB Guitar Company. He later relocated the company to Kingsland, Texas.
In 1980, Tom Brumley was featured on the cover of Steel Guitarist magazine and was later inducted into the Steel Guitar Hall of Fame. He was best known for his short stint of 6 years as a member of the Buck Owens' and the Buckaroos, where he performed on multiple hits. However, his most famous solo is probably the pedal steel solo on "Together Again," which received critical acclamation.
---
5. LLoyd Green
When you delve into the rich history of pedal steel guitar, you'll undoubtedly encounter the name Lloyd Green. This virtuoso is nothing short of a legend in the world of country music.
His extraordinary finesse and seemingly effortless technique on the pedal steel guitar have elevated numerous classic tunes to new heights. Lloyd's career spans over five decades, making him one of the most enduring figures in the industry.
Green's remarkable pedal steel skills have graced the recordings of some of the biggest names in country music, including Johnny Cash, Charley Pride, and Don Williams. He's a multiple-time nominee for the prestigious Country Music Association (CMA) Awards and a proud member of the Steel Guitar Hall of Fame.
Whether it's the hauntingly beautiful licks on Cash's "Ring of Fire" or the sweet harmonies on Pride's "Kiss an Angel Good Mornin'," Lloyd Green's virtuosity shines through in every note, making him a true craftsman of the instrument.
---
6. Hal Rugg
While not a household name, Hal Rugg's pedal steel guitar skills were truly remarkable. He quietly shaped some of the best country songs of his time, enhancing the music of legends like George Jones, Conway Twitty, and Tammy Wynette.
In the bustling Nashville music scene, Rugg was the go-to guy for pedal steel magic. He poured heart and soul into his playing, making country songs resonate with emotion. Though he may not have received the recognition he deserved, his influence was deeply felt in the genre.
Today, we celebrate Hal Rugg as a hidden gem in the world of country music. His legacy continues to shine brightly, reminding us that even those who work behind the scenes can have a profound and positive impact on the music we love.
---
7. Maggie Björklund
Margarethe "Maggie" Björklund is a Danish musician, composer, and female pedal steel player. The Bluegrass Situation, an American culture and lifestyle community has described her as "the new prophet of pedal steel."
This country pedal steel player has collaborated with multiple famous artists in her career including Jack White, Giant Sand, Mark Lanegan, members of Calexico, X's John Doe and Exene Cervenka, and many more.
She attended the Musicians Institute after moving to America where she found her passion in country music. She returned to Denmark after a year of being in America where she formed an all-female country band called Darleens. She took lessons for pedal steel from Jeff Newman in Nashville, Tennessee.
Her playing style is termed as "pure American desert pop style," and she has worked as a session player for multiple European musicians like Lennart Ginman, Miss B. Haven, Niels Skousen, and others.
---
8. Susan Alcorn
I think Susan Alcorn is hands down one of the best female pedal steel guitar players. And multiple sources side with me on this one. The International Critics Poll in 2016 voted her the "Best Other Instrument." This garnered her some much-deserved attention from the steel guitar community worldwide.
The UK Guardian has called her a "visionary" for her role in taking the instrument beyond its traditional and country soundscapes. Although she started off her career by playing in Texas country and western bands, she soon began expanding her knowledge of the instrument by studying 20th-century classical music, visionary jazz, and world music.
Other than her solo work, she has collaborated with multiple artists like the London Improvisers Orchestra, the Glasgow Improvisers Orchestra, Joe McPhee, Nate Wooley, Michael Formanek, Zane Campbell, and Mary Halvorson among others.
---
9. B.J. Cole
Brian Jon Cole is a famous pedal steel guitarist known for his solo performances. He bought his first instrument, a Fender 1000 which fuelled his fascination and passion for the pedal steel. B.J. Cole rose to prominence in the early 70s playing with the English country rock band Cochise.
He has also experimented with various styles ranging from mainstream pop and rock to jazz and experimental music. His collaborations are also diverse having played with popular artists like Albert Lee, Elton John, and Humble Pie over the years.
His first "proper" session as a pedal steel guitarist was with Albert Lee in 1968, a work that was included in the album Black Claw & Country Fever which was released much later in 1991.
---
10. Doyle Grisham
He is best known for his work with Jimmy Buffett as his pedal steel player. Grisham was born in Temple, Texas, and kicked off his professional career as a guitarist at just 15 years old. He debuted as a steel guitarist at the age of 21 with the Big "D" Jamboree and moved to Nashville where he has been working as a session musician ever since.
He toured extensively and recorded multiple albums with Jimmy Buffett & his Coral Reefer Band. A White Sport Coat & A Pink Crustacean, Living and Dying in 3/4 Time, Havana Daydreamin' Far Side of the World and Somewhere Over China are a few of the notable records that he produced with this band.
In 1986, he became the finalist for the CMA "Instrumentalist of the Year" Award. He also has his own studio in Fairview, Tennessee.
---
11. Tim Marcus
If you're aware of Milkman Sounds, you'd also be familiar with Tim Marcus, who established that company handcrafting state-of-the-art boutique amps.
But did you know that Marcus comes from a pedal steel background? In fact, it is his passion for pedal steel guitars that inspired the mesmerizing clean tones of his amps.
He performed with Bay Area players as a pedal steel guitarist and eventually set out to design amplifiers that would aid and complement the strong output from pedal steel pickups.
He spent most of his time playing with Kelly McFarling And The Home Team for over six years. He is fond of artists and bands who push the boundaries of genre and describes pedal steel as being an instrument that illuminates when used in different contexts other than solely country music.
---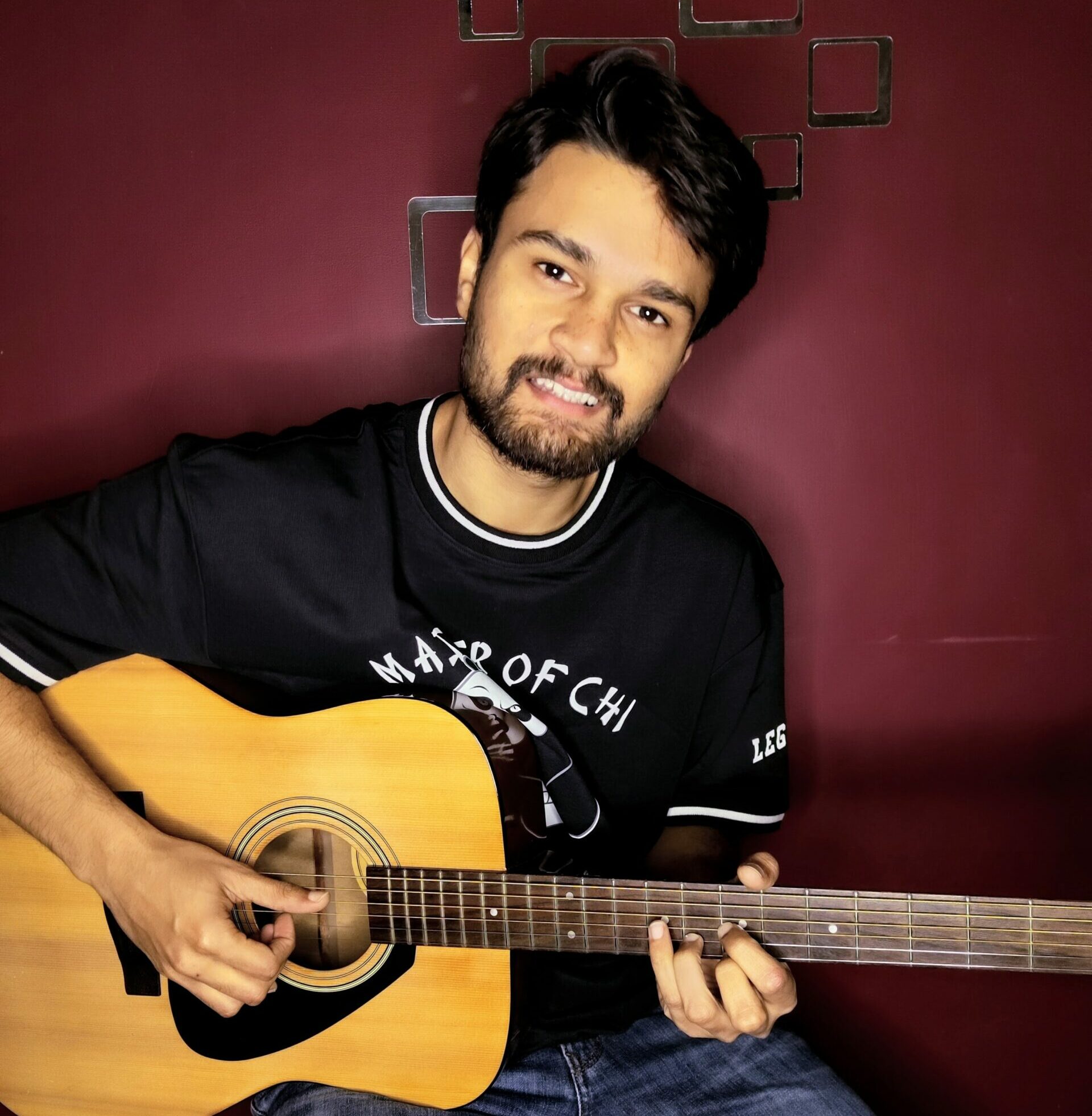 I'm Pranshu. I've been a passionate guitarist, keyboardist, and music producer ever since I got my hands on a keyboard as a small child.
With Harmonyvine, my goal is to share tips and knowledge about music and gear with you. I also enjoy recording music and guitar covers, which you can check out on my Instagram page.