If you think most cheap electric basses either tend to sound ugly or are a nightmare to play, you need to read my Yamaha TRBX174 Review!
The Yamaha TRBX174 is the most economical electric bass in the TRBX lineup. It borrows quite a few elements from its elder brothers, but cuts a lot of corners to keep the price in check.
I was excited to see if this budget bass can deliver the same Yamaha quality for less than half the price. That's why I decided to put this humble bass to the test and see how well it fares with the competition.
Here's a breakdown of what I found and my thoughts about the Yamaha TRBX174 electric bass.
Yamaha TRBX174 Electric Bass Review
Specifications:
Body: Mahogany w/ Gloss Polyurethane finish
Construction: Bolt-on
Neck: Maple
Fingerboard: Rosewood
Frets: 24
Scale: 34″ (863.6 mm)
Nut Width: 1.57" (40 mm)
Pickups: Split Coil Neck + Single Coil Bridge Ceramic Pickups
Controls: Neck P.U. Volume, Bridge P.U. Volume, Master Tone
The Good:
Great build quality for the price
PJ pickup configuration offers incredible versatility in terms of sound
Suitable for pretty much any genre and any style
Playability is decent for a full-sized bass
Cheap and easy to upgrade
Superb value for money
The Not-so-good:
Out-of-the-box setup can be a hit-or-miss
Stock strings are mediocre at best
Big size might not be suitable for smaller players or kids
Build and Aesthetics
The Yamaha TRBX174 isn't a spectacle at first glance, but it's definitely distinct. It's a clean and simple design with a double cutaway mahogany body that looks modern.
Note that there's another variant of this bass – the TRBX174EW, which has laminated exotic mango wood top and matching headstock. That's the only difference! If you want the distinct looks, you can go for it for just extra 20 bucks.
With the regular TRBX174, you get a maple neck with a satin finish that's typical of budget basses. It doesn't have a composite maple-mahogany neck like the higher models. But that's not an issue.
This bass borrows most of the design elements from the other TRBX models, which is a good thing.
My favorite part about the design is the TRBX headstock but the overall aesthetics are pretty sleek and balanced.
One thing that's different is the string retainer. It's only on the TRBX174 and TRBX204 models, while the upper models don't use one. This is because the headstock on these budget models is flat, so they need a string retainer bar to pull the strings down from the nut.
Yamaha makes the TRBX174 in a variety of colors, so you can choose from the sleek all-black option, metallic red and blue colors, or even some cool burst finishes.
A flawless glossy polyurethane finish will ensure that any variant you choose looks classy on its stand.
Overall, the TRBX174 has got decent entry-level looks to it, good materials, a decent finish, and a great feel to it.
Hardware
Hardware – One domain where budget instruments have never been exceptional, so no one expects to see premium materials or fancy embellishments in them.
I must say, though, this Yamaha is among the better budget basses I've seen. You get:
Yamaha covered tuners
Urea nut
Ceramic pickups
Four-saddle vintage-style bridge
Hard plastic control knobs
Most of these are cost-effective solutions used to keep the price of an instrument down. Typical budget bass hardware and nothing to complain about.
The tuners and knobs are sensitive enough, so you'll have an easy time adjusting the string tension or sound to your needs.
The good thing is that most of the stuff is replaceable – from the tuners to the nut and control knobs.
Nonetheless, the quality is decent. With proper setup, the Yamaha TRBX174 just works and it would never remind you of the cheap price tag while playing.
Remember that this is an entry-level bass and it WILL have some entry-level problems, namely in the form of quality control or out-of-the-box setup. None of these are major issues and can be fixed by a basic, inexpensive setup.
Playability
If you're used to a full-sized bass, the TRBX174 won't feel much different. It's slightly on the heavier side at 12 lbs (5.5 kg), but unless you're of smaller stature, you'll quickly get used to it.
The neck pickup is in the perfect spot for anchoring your thumb while fingerpicking. Your hands won't get tired quickly.
The maple neck has a smooth satin polyurethane finish on it, so you'll have no trouble moving around the neck or playing rapid basslines very easily.
One thing that might affect some players is the neck profile. The neck is on the thicker and wider side (40mm nut-width), so it might feel chunky if you're a kid or have smaller hands.
I always tout the fact the technique trumps size. But still, if you find large basses uncomfortable, then I would not suggest this for players with small hands.
There's another nuance I'd like to point out here. As with most basses with 24 frets, there is less room between the pickups and the neck. It might make things like slapping difficult.
The great thing is that the string action and the overall feel of the neck and body make it comfortable for most players. For most players, playing this bass is going to be a pleasant experience.
Sound and Electronics
The PJ-style pickup configuration on the Yamaha TRBX174 is pretty versatile. There's no pickup switch, but you do get volume controls for both pickups and a master tone knob.
This is a workable solution as you can still dial in your favorite tones without a pickup switch using these knobs.
The neck pickup will give you that old-school deep P-bass sound while the bridge pickup produces smooth and mellow tones. In fact, the J-pickup is ever so slightly weaker than the split pickup.
Beginners will rejoice in the fact that they can dive into pretty much any genre with its tonal possibilities – from classic rock and blues to funk, pop, and grungy metal tones.
This bass doesn't have active pickups or fancy presets like its pricier cousins. But it would be unfair to expect a $200 bass to compete with instruments twice or thrice the price, right?
Overall, I think the sound is perfectly usable and can fit in a variety of settings – live gigs, coffee shops, recording, or practicing in your room.
Who should buy the Yamaha TRBX174 Bass Guitar?
I can wholeheartedly recommend the Yamaha TRBX174 to anyone looking for an affordable electric bass that's comfy enough for solo practice and dependable enough to be your on-road tour companion.
Although labeled as a "beginner bass," this is an all-rounder instrument that's suitable for anyone from:
Newbie to intermediate player
Girl or boy
People looking for their first bass or pros looking for a rugged and expendable backup option
The only case you might not find the TRBX174 ideal is if you have very small hands/fingers and find a full-sized bass to be overwhelming or uncomfortable.
In that case, I've written an article specifically about the best electric bass for small hands which you can check out by clicking here.
Yamaha TRBX174 Bass Review: Final Verdict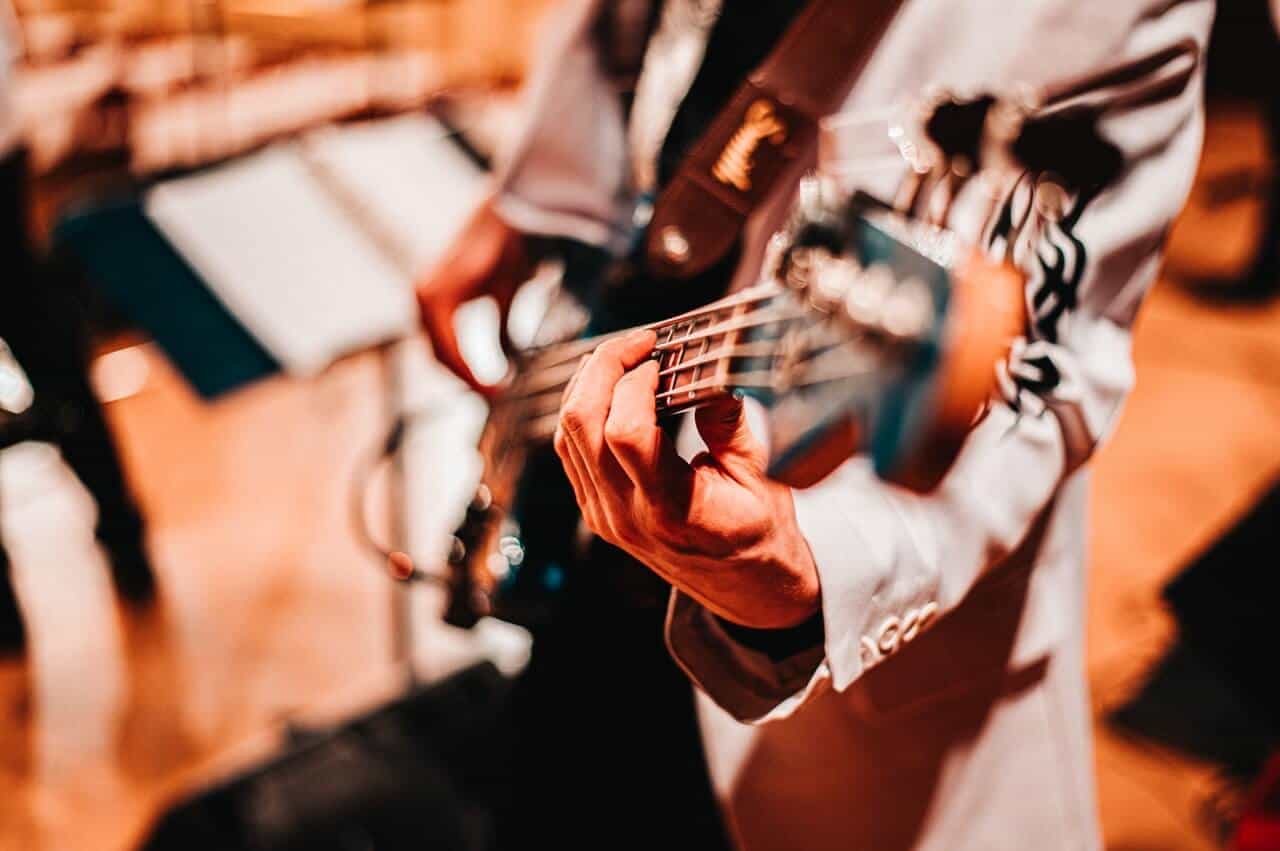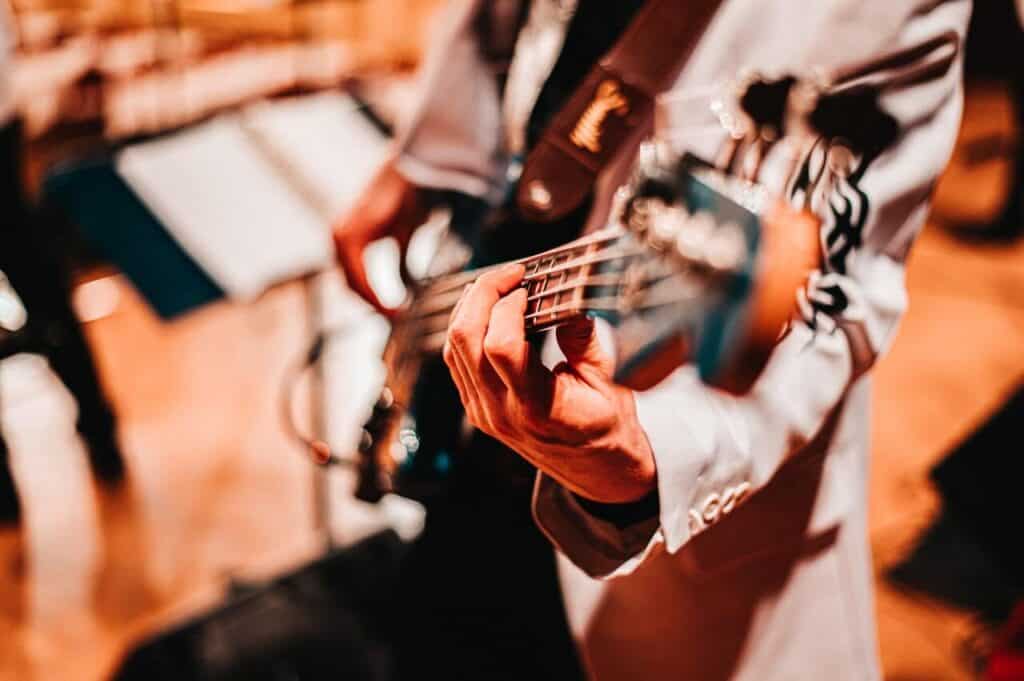 This section brings my Yamaha TRBX174 review to a close. For less than 250 bucks, you're getting:
True and tested Yamaha craftsmanship
Decent hardware for the price
Better build quality, looks, and finish than what you typically get from other entry-level basses
PJ configuration pickups with a very versatile sound
Easy playability and player-friendly ergonomics
With all that, it's safe to say the Yamaha TRBX174 is well worth your money.
Considering how well Yamaha's budget instruments tend to hold their value, you won't find yourself looking for a replacement anytime soon.
Not only that, this bass takes upgrades really well, and with a simple replacement of things like the pickups, bridge, and even the pots, you can make this $200 bass sound like a $1000 one.
FAQs
Is the Yamaha TRBX174 a Good Bass?
For the price, the Yamaha TRBX174 is definitely a great electric bass. Beginners will benefit from its comfortable action and playability, while more advanced players will certainly appreciate the sturdy construction and versatile pickups.
Is Yamaha TRBX174 Active or Passive?
The Yamaha TRBX174 uses passive pickups.
Where are Yamaha TRBX Basses Made?
What is The Difference Between TRBX174 and TRBX174EW?
EW simply stands for 'Exotic Wood.' The Yamaha TRBX174EW is the same bass as the regular TRBX174, just with laminated exotic wood and a matching mango wood veneer headstock.
So, between these two models is only an aesthetic difference and none in terms of sound, hardware, or electronics.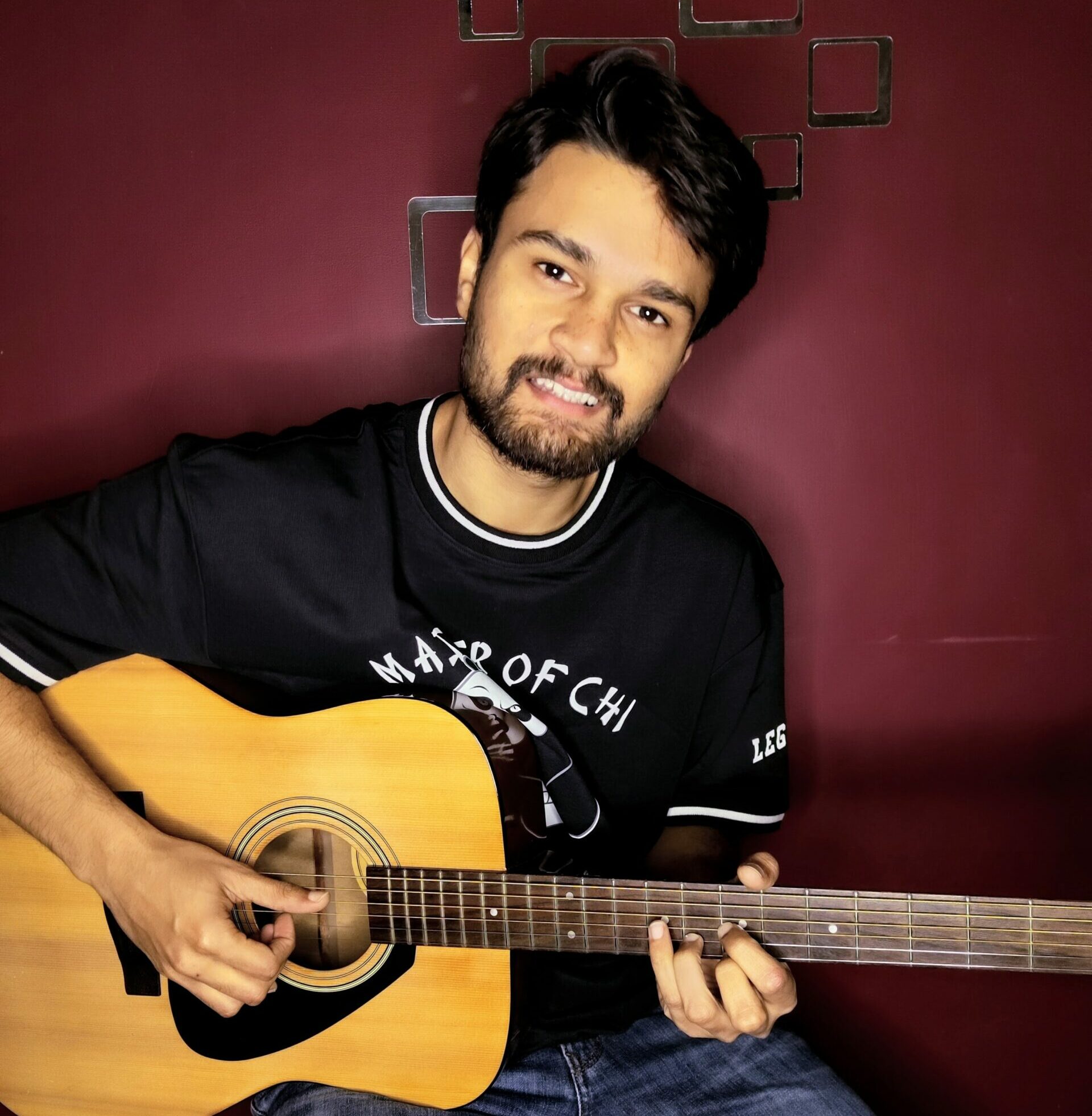 I'm Pranshu. I've been a passionate guitarist, keyboardist, and music producer ever since I got my hands on a keyboard as a small child.
With Harmonyvine, my goal is to share tips and knowledge about music and gear with you. I also enjoy recording music and guitar covers, which you can check out on my Instagram page.