Quality guitars at "budget" prices or cheap Gibson knock-offs? – Every guitar player's dilemma when it comes to Epiphone guitars.
But no matter which side of the debate you stand in, you have to admit that Epiphone has established itself as a leading guitar manufacturer.
I've played dozens of Epis in the last decade, from the cheapest SG models to their $850 Les Paul Standards, and even acoustics like the DR-100. They're definitely not perfect, but I still really like them!
And in this article, I'm going to share my good and bad experiences with Epiphone guitars.
So, if you're having questions like:
Are Epiphone guitars good?
Is Epiphone better than Gibson?
Do Epiphones appreciate in value over time?
Keep reading!
Epiphone: A Brief Overview
For a "knock-off," 140 years isn't anything to scoff at. Epiphone has really come a long way from being a second-rate Gibson to a thing of its own. Nowadays, an Epiphone guitar is just as revered as a Gibson.
And if current trends continue, Epiphone's trajectory of success as a brand is going to surpass all others in its category.
Where Are Epiphone Guitars Made?
Epiphone guitars were originally made in Queens, New York. After Gibson bought the company out, Epiphone relocated to the Kalamazoo, Michigan Gibson factory.
In a bid to make Epiphone guitars more affordable, manufacturing was shipped overseas where labor and production costs were lower.
To date, Epiphone guitars are either made in Japan, Korea, or China. The US factories are reserved for assembly and finishing for some of the top-quality Epiphone guitars.
Are Epiphone Guitars Any Good?
Epiphone guitars are surprisingly good! At 140 years old, they should be. They were already good before Gibson even stepped into the picture.
Think about it: Epiphone and Gibson were tough competitors back in the day. What Gibson could produce, Epiphone could emulate or improve upon. Epiphone was so good that Gibson just decided to buy the company and have Epiphone work for them instead of against them.
Construction and Hardware
Epiphone guitars primarily use mahogany for the body and neck. Some models use a wood composite akin to mahogany with basswood and maple in the mix. Some models come with a rosewood fretboard which gives a more Gibson-esque feel.
Epiphone guitars have bolt-on necks which give the instrument a somewhat "cheap" feel. Despite that, it is a highly playable neck that allows players access to the higher frets. It should also be noted that you can easily replace the neck if it gets damaged.
Epiphone guitars usually come with stock pickups. Although they're nothing to write home about, they do serve an important purpose and hold up pretty well until you decide you want a better sound.
You'll also find nickel or chrome hardware used for the bridge and the tuners on your Epiphone guitar. These do not age well.
Quality Control
Over the years, there has been a vast improvement in the quality control associated with Epiphone guitars. The only problem is the quality control measures employed by factories outside the USA.
This is a mass-produced budget guitar. Although it has a higher quality than other entry-level guitars, it is still not as tightly watched as a Gibson guitar.
Sound
This is where Epiphone falls short.
Epiphone guitars usually have a "darker" sound attached to them. Whether this is because of the finish or the wood used is highly debatable.
This is fine if you play rock or heavy metal. If you play the blues or pop songs, you'll want something that has more bite and headspace, respectively.
Epiphone guitars also have a "thinner" sound. This is mostly because you're using stock pickups. A reverb pedal or chorus can give you a fuller sound but then again, that'll only enhance your sound to a certain degree.
You can vastly improve the sound by replacing them with aftermarket pickups. Trust me, you'll want to invest in some high-quality pickups to make your Epiphone guitar really sing!
Finish
Epiphone guitars use a polyurethane finish to cut the production cost down. At first glance, it looks good and really glossy. Over time, that could fade or get worn off, especially in areas where a lot of friction occurs.
Another downside to polyurethane is that you don't know how thick a coat was applied to your guitar. Since it is a binding component, natural vibrations going through your guitar as you play may get trapped leading to a "darker" sound.
Value For Money
In terms of price in relation to sound and usability, the Epiphone guitar is an excellent choice! What you get for your money is an actual instrument you can use for practice or playing onstage.
This is a durable instrument with a well-thought-out design and above-average parts (bridge, tuners, nut, and pickups) that you can really have a good time with.
What About Epiphone Acoustics?
In my opinion, Epiphone makes better acoustic guitars than electric guitars. But that doesn't mean they should stop producing the latter. This just means Epiphone has an opportunity to shine in the market today where very demanding guitarists on a budget exist.
Take for example the Epiphone PR4E, a starter pack guitar. This is probably the most basic offering from Epiphone, yet when compared to others in its same category and price point, it stands head and shoulders above the competition.
You don't just get a guitar with the pack. You'll also get an amplifier, a strap, and some picks. That means you get more than what you're actually paying for when you get a PR4E. Does it diminish its value?
No!
In fact, you'd be left wondering how they managed to pack in so many good things in such a small guitar that's perfect for practicing or playing in the public.
Epiphone VS Gibson
Now I'm particularly fond of everything Gibson-related. I have owned a Gibson and an Epiphone Les Paul. I'm also looking forward to buying a Steinberger Spirit GT Pro and a Kramer Assault
I no longer play my Gibson '68 model.
Why?
It's reserved for recording and other "safer" activities. Activities that won't put my prized Gibson in harm's way or in any scenario that raises the chances of getting scratched, dented, or dinged.
Other than that, and performing some preventive maintenance, it rarely comes out of its case.
I don't want to damage my "investment."
But going back to the debate over Epiphone VS Gibson, in a head-to-head comparison, the Gibson would win hands down. But only if you're a total tone-hound.
Let's just say an Epiphone simply doesn't sing as well as a Gibson!
But then again, I would say tuning is better on an Epiphone than on a Gibson Les Paul. Something about the G string is always off with my Gibson Les Paul. Upon closer inspection, I suspect it's the angle of the headstock.
The Gibson Les Paul is angled at 17 degrees while the Epiphone has a more conservative 14 degrees. This could also explain why the Gibson Les Paul sustains better than the Epiphone.
But is the sustain worth the tuning trade-off?
If you don't mind constantly tuning your guitar between songs or you can hold back on doing some wild bends, your Gibson is going to stay in tune relatively well. Your Epiphone is going to last longer in tune between songs and won't need as much attention.
Your Gibson is also going to weigh more than your Epiphone guitar. Trust me, that extra pound is going to feel like a ton the longer you are onstage. So better hit the gym and do some back exercises.
Would I bring a Gibson Les Paul onstage? It depends. I'll use it if it's a calm atmosphere that I'll be playing in. A Gibson Les Paul sounds great clean.
But, if I'm going to play rock, I'll bring the Epiphone Les Paul out. The sound sits better within the live mix, and you don't have to worry about dents and dings if you somehow get caught up in the music.
Epiphones are reliable workhorses on and offstage.
Why Are Epiphone Les Pauls So Much Cheaper Than Gibson?
Manufacturing and production costs are the main driving factors that affect the price points between Epiphone and Gibson Les Pauls.
Take for example the basic construction and assembly of the guitars. All Gibson guitars are built in the USA. This means labor is more expensive. On the other hand, Epiphone is produced outside of the US, lowering manufacturing, production, and labor costs.
Gibson also chooses premium wood for the body's construction. If you take a closer look, the hardware used is of better quality. An even closer look would reveal that the electronics within, the wiring, shielding, and all are pristine while it looks like jumbled spaghetti inside most Epiphones.
An Epiphone Les Paul on the other hand is a great instrument to play out of the box. It's perfect for practicing and playing from the get-go if you're not too particular about the sound.
But as time goes by, you'll find the need to replace certain parts:
The pickups, for example, leave much to be desired.
The tuners, those have to go too.
Those strap buttons? Get rid of those too!
Once you start inspecting your Epiphone guitar, you'll find many things that can be improved. And no matter how many add-ons, after-market parts, and other improvements made, it will still be an Epiphone guitar, not a Gibson.
So, think about it this way: when you buy a Gibson, you're bypassing all of those extra expenses to get that classic, recognizable Les Paul sound. It's a one-time expense. A big one.
On the other hand, you'll have more worry-free fun playing your Epiphone guitar onstage and offstage than with a guitar that's the equivalent price of a used car.
You just can't deny that feeling of pride when you take out your Gibson and everyone gasps at the beauty in your hands. Now that's priceless.
Are Epiphone Guitars Good For Beginners?
Yes. These guitars are great for beginners because they sound good and they're affordable. This means a beginner can start practicing until they're good enough to hit the stage and use the same instrument on or offstage!
BONUS: What Famous Artists Play Epiphone Guitars
Do you think that playing an Epiphone makes you a second-rate musician? Think again! The best artists play, have played, or have signature model Epiphone guitars too!
Here's a list of top-rated famous artists rocking an Epi onstage:
Zakk Wylde
Slash
Joe Bonamassa
Billie Joe Armstrong
B.B. King
Joan Jett
Alex Lifeson
Nancy Wilson
Even the Beatles played and recorded with Epis at one point in their career!
FAQs
How Long Do Epiphone Guitars Last?
In theory, an instrument can last for hundreds of years. In the case of an Epiphone guitar, the higher the model type, the more durable it will be. But how you maintain the instrument and the environment it is constantly exposed to will dictate its longevity.
Do Epiphone Guitars Increase in Value?
Mostly the ones from the 50s to 70s era only increase in value. But not as much as the top-tier brands like Gibson, Fender, Rickenbacker, etc.
And the ones appreciating in value are the Epiphone guitars produced pre-Gibson and the Casinos and Archtops from the Beatles era.
Sadly, Epiphone guitars will always be viewed as the more affordable version of a Gibson.
Is Epiphone Owned by Gibson?
Epiphone is a brand under Gibson. The company was bought in 1957 by the guitar giant. It continues to play an active role in bringing new customers over to the Gibson experience. You could say it's a gateway guitar for a musical addiction.
The Bottom Line
Are Epiphone guitars any good?
Yes, they are.
An Epiphone guitar can hold its own ground when compared to a Gibson. Guitar players who've used the brand are quick to note that there is a distinction in the sound and feel of the two guitars that would mark them as two very different instruments.
But it's not enough to turn guitar players off of playing an Epiphone guitar. In fact, some guitar players seek it out for its distinct tonal qualities and rugged build for heavy-duty, high-quality playing.
Guitar players like me.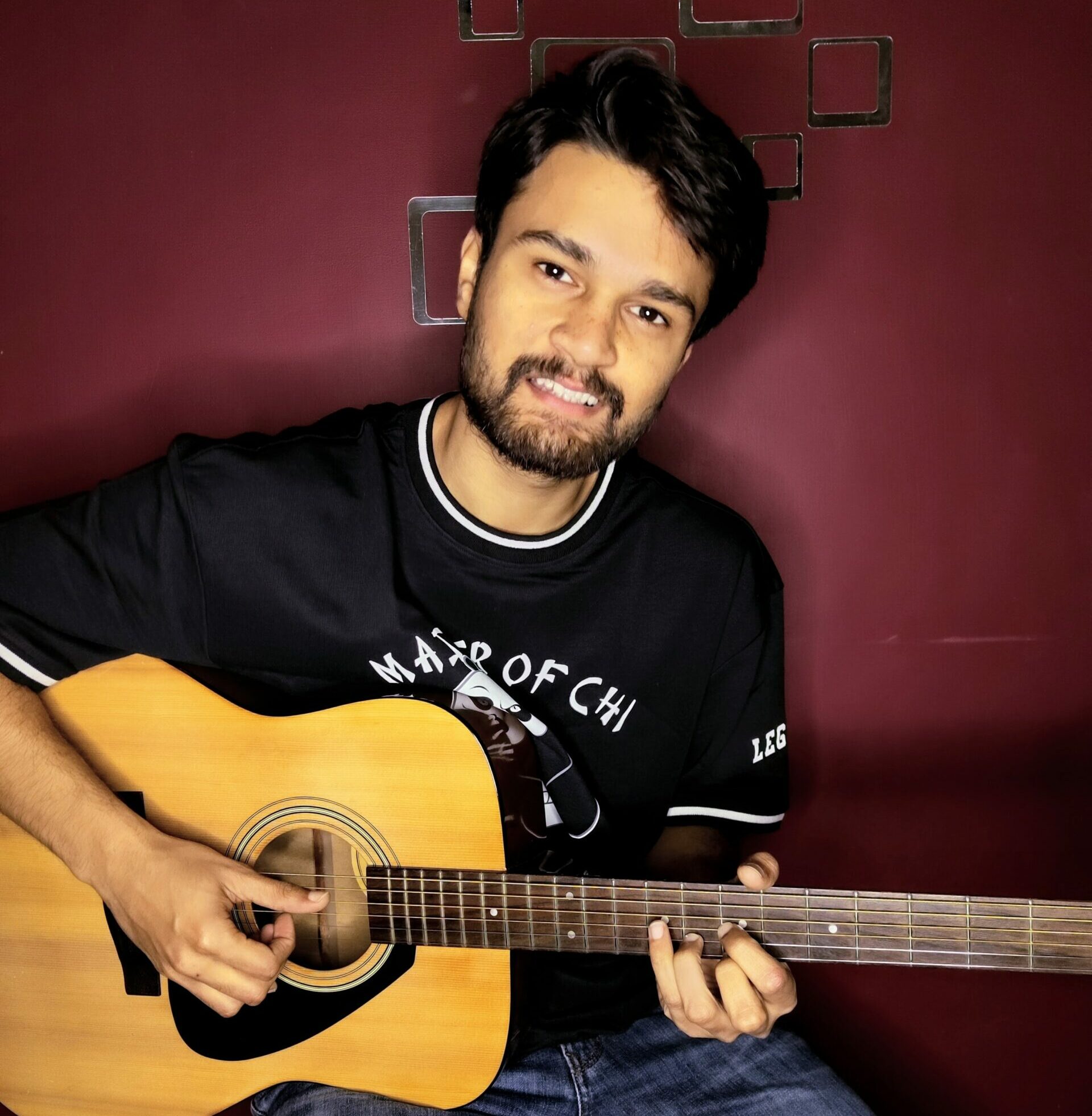 I'm Pranshu. I've been a passionate guitarist, keyboardist, and music producer ever since I got my hands on a keyboard as a small child.
With Harmonyvine, my goal is to share tips and knowledge about music and gear with you. I also enjoy recording music and guitar covers, which you can check out on my Instagram page.