Before talking about the Best Fingerstyle Guitarists, let's talk a bit about Fingerstyle Guitar.
Fingerstyle refers to any style of guitar involving the use of fingers and thumb, and is now associated with a wide variety of styles and genres of music. These include Classical music, Travis picking, Folk music to even pop and fingerstyle jazz.
The term "Fingerstyle Guitar" is now common for song arrangements involving chords, melodies, artificial harmonics and even percussive elements on a single guitar (usually acoustic).
I'm not trying to play the guitar. I'm trying to play music.

Michael Hedges
However, there is a new wave of musicians rapidly gaining massive popularity on online platforms like YouTube. Yes, I'm talking about modern artists like Antoine Dufour, Andy McKee, Luca Stricagnoli and many more.

Best Fingerstyle Guitarists
I'm going to talk about some amazing artists that have mastered this art and are extremely adept at both the technical and creative side of their music.
I'll include both contemporary and modern musicians in this list, but there's no way I can include all of them (there are so many!).
Here are the best fingerstyle guitarists, in no particular order.
1. Tommy Emmanuel
There is a reason why Tommy Emmanuel is regarded as the fan-favorite Fingerstyle Legend. It's not just about the complex technique and his mastery over the acoustic guitar (which is beyond comparison by the way), but he is one of the greatest performers in my opinion.
I've seen just a handful of guitarists with as much energy and communication with the audience as the Australian guitarist. Besides his amazing fingerstyle and "boom-chick" technique, he is adept at adding percussive elements to his arrangements as well.
Well, a lot of you might not know that he is a great drummer too, which explains the percussion part. He has given a lot of credit of his playing style to Chet Atkins, which is the next name on this list.
Here is his version of the song Classical Gas by Mason Williams.
---
2. Chet Atkins
---
3. Michael Hedges
Michael Hedges is the creator and pioneer behind the modern percussive acoustic guitar. His approach to playing the guitar using percussive effects, harmonics, tapping and fingerpicking led to rise of a new wave of percussive fingerstyle guitarists.
Hedges has inspired artists like Andy McKee, Don Ross, Calum Graham, Mike Dawes, Preston Reed, Jon Gomm and many more. He also toured briefly with legendary guitarist Leo Kottke.
Apart from the acoustic guitar, he also played the Harp guitar, TransTrem guitar, piano, harmonica and flute. Not only that, he was a great vocalist as well.
Michael Hedges died young in an unfortunate car accident. Some of Hedges' popular songs include Aerial Boundaries, Bensusan (tribute to Pierre Bensusan) and Ragamuffin.
---
4. Mark Knopfler
Mark Knopfler is best known as the lead guitarist and singer-songwriter of rock band Dire Straits. But he now plays as an independent solo artist.
Unlike many other players here, Mark Knopfler tends to mostly play with his thumb, index and middle finger. Of course, that's enough to make him one of the most talented and melodic fingerstyle players.
Knopfler is extremely adept at both acoustic and electric guitar, and manages to keep his tone extremely clear even in his distortion solos. Here is one of his most popular and beautiful electric guitar solos of all time. It's a live performance of the Dire Strait song Sultans of Swings.
---
5. Leo Kottke
Leo Kottke is a legendary American guitarist known for his jazz, blues and folk fingerstyle playing. He often uses open tunings, and sometimes likes to tune his guitars a couple steps lower than the standard tuning.
Influenced by folk and delta blues music, he picked up the trombone and violin first before trying out the guitar, and the rest is history.
Kottke suffered partial loss of hearing due to a firecracker accident and developed tendinitis (tendon damage) due to his aggressive picking style. The right hand injury made him change his picking style to a more classical and jazz oriented one, involving more flesh and less nail and fingerpicks.
He is one of the "Great ones" after all, and his live performances and recordings show no signs of any injury whatsoever.
---
6. Merle Travis
Merle Travis was an American singer-songwriter guitarist and creator of one of the fundamental techniques of fingerstyle guitar – "Travis picking."
This technique involves alternating-thumb with your picking hand to play bass notes. At the same time, you play chords and melodies with your fingers, creating the classic syncopated style that's now widely-prevalent in folk, blues, ragtime, and country music.
He became one of the most influential American guitarists of his time, inspiring players like Chet Atkins, with whom he developed a close friendship.
---
7. Jerry Reed
A singer-songwriter, guitarist, composer and a well-loved actor – Jerry Reed is one of the greatest country music artists of all time. Apart from country, he has a notable contribution in even bluegrass and jazz music.
Reed has a Grammy Award for Best Country Vocal Performance to his name, and was also inducted into the Country Music Hall of Fame and the Musicians Hall of Fame and Museum.
Some of Reed's most popular songs include "Guitar Man," "East Bound and Down," "Georgia On My Mind" and "City Of New Orleans".
---
8. Paul Simon
12 Grammys, a Grammy Lifetime Achievement Award, an Oscar nomination, as well as Rock and Roll Hall of Fame and Grammy Hall of Fame inductee – Paul Simon is an American singer, guitarist and actor, perhaps most known for his success with Art Garfunkel in the duo Simon and Garfunkel.
Simon wrote some of their most iconic songs like "The Sound of Silence", "Bridge Over Troubled Water" and "Mrs. Robinson". The duo split up later and has been performing as a solo artist since then.
A lot of people know for his songwriting and musician skills, but he is often underrated when it comes to his fingerpicking skills. His songs like "The Sound of Silence" and "The Boxer" among others are some of the most beautiful fingerpicking guitar songs ever written.
---
9. Antoine Dufour
It's time to introduce today's percussive fingerstyle guitarists, starting with none other than Antoine Dufour.
The French-Canadian artist is a rising sensation among modern percussive guitarists on YouTube. His arrangements are technical, emotional, captivating and extremely well produced.
Antoine was inspired by guys like Michael Hedges, Don Ross and Leo Kottke during the start of his fingerstyle journey. His uses a lot of alternate tunings and percussive elements in his music, along with slap harmonics, tapping and natural harmonics
He is one of the best fingerstyle guitarists on Candyrat Records.
---
10. Mike Dawes
Mike Dawes is probably one of the best fingerstyle guitarists when it comes to adding heavy syncopated percussive elements along with complex melodies and harmonies.
DADGAD is his favorite tuning (at least the most used one), but it's his rhythm and percussive style that steals the show, every time. Imitating his percussion is so hard!
Honestly, most of Mike's arrangements are pinnacles of percussive acoustic guitar – 'Somebody That I Used to Know,' Boogie Slam,' and the aptly-named 'The Impossible.' But my favorite is this song called "Overload" which is one of the most percussion heavy acoustic guitar songs you'll ever hear.
---
11. Andy McKee
Probably most well-known for his song 'Drifting,' Andy McKee is a revolutionary fingerstyle guitarist and a whizz when it comes to alternate tunings and creative ways to play the acoustic guitar. A marvelous example is the use of a beautiful open tuning and a banjo capo in his song 'Rylynn.'
He began his journey learning electric-guitar inspired by guys like Joe Satriani and Eric Johnson. However, this got changed the moment he was introduced to acoustic guitarists like Michael Hedges, Don Ross, and Preston Reed, and we all know how well did that go.
In fact, the top two as well as six out of the top ten overall most-videos on Candyrat Records' YouTube channel are Andy's songs. Most of you are already pretty familiar with his music, but if you aren't, it should be the first thing to do right now.
---
12. Luca Stricagnoli
Luca Stricagnoli is a YouTube phenomenon, and if you like binge-watching acoustic covers of some of the most popular songs of all time, you know who to watch.
What makes him so special is his signature triple-neck guitar (See below) that has two guitar necks and a acoustic bass neck. But that's not the only thing that makes him special.
He's known for his freestyle approach to acoustic guitar combining open tunings, left-hand tapping and even use of multiple guitars at the same time. Not too long ago, he started using various other instruments and self-developed unconventional guitars which is just icing on the cake.
---
13. Calum Graham
Calum Graham is a young Canadian guitarist who is greatly inspired by fingerstyle legends like Michael Hedges and Don Ross.
It's no surprise that his playing takes a lot of inspiration from those guys. Not only that, he is classically trained as well, which definitely can be seen in his picking and left-hand technique.
His song "The Nomad" is actually the first percussive acoustic song that I learnt, and I can highly recommend it to you guys as well (for learning or just pleasing your ears).
---
14. Don Ross
Another fingerstyle legend, and one of my favorites!
Also from Canada, Don Ross particularly impresses us with his exceptional rhythmic knowledge and technical skills. Complex percussive patterns, artificial harmonics, polyrhythms – He is a master at everything.
Not sure how many of you know, but Don Ross is the first artist to sign with Candyrat Records, the No. 1 indie music label for acoustic guitarists right now.
One of his most popular songs is "Michael Michael Michael," which is dedicated to Michael Hedges. Ross has done numerous of Michael's covers too, all of which are phenomenal tributes to him.
---
15. Sungha Jung
If there's one name that all young guitarists know of and enjoy listening to his covers, it's Sungha Jung. He is one of the most successful YouTube cover artists today.
But his specialty are not just his unique covers, he has composed a lot of original pieces as well, all of which were received greatly by his audience.
From classics like Canon Rock and River Flows in You to modern pop and rock hits, there's nothing that Sungha Jung hasn't covered. And the best part, all of his covers are truly exceptional and unique in themselves.
---
16. Petteri Sariola
Petteri Sariola is a very underrated guitarist in my opinion. Like many other fingerstyle artists he can be seen playing in a variety of alternate tunings including the good old DADGAD and its variations.
His playing involves a creative amalgam of percussive right-hand rhythm, bass slap technique, and left-hand ghost notes. If all of that wasn't enough, he also sings in a lot of his performances.
If you're not familiar with him, I definitely recommend checking out his songs "The Clockwork" and "San Francisco Drive," but he has a lot of other pieces and covers that are just as good if not better.
---
17. Maneli Jamal
Maneli Jamal is one of the best fingerstyle guitarists when it comes to composing beautiful and yet technical melodies full of character.
Being born as a son of a Persian violinist, Jamal started with the violin at a very young age but later switch to the guitar. His musical style is a blend of different sorts of cultures and techniques, which is the result of him living in 5 different countries.
His music which he describes as progressive acoustic guitar incorporates elements of jazz, folk, blues, classical, flamenco, world, and Persian music. Some of his early influences include J. S. Bach, Pat Metheny, Iron Maiden, Paco de Lucia, and Michael Hedges.
---
18. Igor Presnyakov
Igor Presnyakov is a Russian fingerstyle guitarist with a formal education in Classical Music and Conducting.
(Hey, it looks like a lot of Classical guitarists moved to fingerstyle guitar! No matter the reason, it's great news for us.)
Igor rose to popularity through his covers of popular songs posted on YouTube. His ability to blend percussion with various musical genres including Rock and Roll, Reggae, R&B, Jazz, Country, and Heavy Metal makes his music very unique.
If you're hearing about him for the first time, check out any of his popular covers on his YouTube channel and be ready to get blown away!
---
19. Ewan Dobson
If you listen to fingerstyle guitar, then I'm sure all of you have heard this one piece of music. I'm talking about "Time 2," the 3rd most viewed video on Candyrat Records' YouTube channel at the time of writing this.
I basically know Ewan Dobson as the Time 2 artist, but it's not his only piece that's legendary. But it is indeed a masterpiece in itself.
From the simple yet appealing use of the delay, to the old-school trance vibes, this song captures every aspect of the acoustic guitar.
Besides fingerstyle, he also excels at flatpicking and hybrid picking, and is known for incorporating elements of metal and classical music into his playing.
---
20. Jon Gomm
Best known for his legendary composition "Passionflower," Jon Gomm likes to be called a percussionist more so than a fingerstyle guitarist.
He is known to experiment with alternate tunings that are tuned really low, so low that you need super heavy strings to sustain them. This gives his tunes a very unique character, almost as if there's an actual bass and a drummer playing along.
Jon also sings quite often, a perfect accompaniment to his one man band.
---
21. Marcin Patrzałek
Now here's an uber-talented guitarist and a charismatic musician that has skyrocketed in popularity in a short amount of time.
Marcin Patrzałek, a.k.a. Marcin composes and produces both covers and original pieces. But he is most well-known for his extremely technical and powerful percussive covers of classics like Moonlight Sonata, Asturias, and Innuendo.
Marcin learned classical and flamenco guitar at a very young age, which explains his adeptness to cover these mighty classical pieces.
He has won multiple talent shows and competitions so far, and it looks like he's going to continue to be on the rise in the years that follow.
---
22. Pierre Bensusan
Pierre Bensusan is a French-Algerian guitarist, vocalist and composer who's appropriately nicknamed "Mister DADGAD."
Pierre had formal piano and classical music education when he was 7, and four years later taught himself the guitar. By the age of 18, he had already signed a recording contract and released his album 'Près de Paris,' which won the Grand Prix du Disque.
His music cannot be classified into a single genre – encompassing classical, world, jazz, folk, pop and more – and representing an amalgam of 'Arabic,' 'French,' 'Celtic,' and 'World Music.' Perhaps the most immortal (and a very heart-warming) memory of his lies in the song 'Bensusan' by the late Michael Hedges.
---
23. Pete Huttlinger
Pete Huttlinger was an American solo acoustic guitarist who had graduated from Berklee College of Music.
During his lifetime, Pete was widely-acclaimed as a charismatic artist and a spectacular act. He has shared the stage with legendary artists such as John Denver, John Oates, and LeAnn Rimes.
He won the National Fingerstyle Guitar Championship in 2000, and has been a part of multiple Grammy-winning projects. Guitar Player magazine named him as one of the 50 Best Acoustic Players of all time in 2017.
---
24. Phil Keaggy
You don't anticipate becoming one of the most versatile guitarists of the 20th century after losing half of your middle finger at the age 4.
Well, unless you're as determined and dedicated as Phil Keaggy!
Keaggy started his journey as a rock guitarist but later expanded to Gospel and other mainstream music. In a career spanning over five decades, he has released more than 55 albums, received the GMA Dove Award a total of 7 times, and has been nominated twice for a Grammy Award for 'Best Rock Gospel Album'.
Of course, he has shown his proficiency on the acoustic guitar as well, revealing unique ways a guitar could be played. He uses a lot of looper pedal while playing live and is very creative with with rhythms, fingerpicking, flatpicking, and capos.
---
25. Doyle Dykes
An acolyte of Chet Atkins, Jerry Reed, Merle Travis and groups like The Beatles and U2, Doyle Dykes is a big name in the American country music scene.
He has composed some very popular masterpieces, but he's most well-known for interpretations of pieces like 'Amazing Grace,' 'Wabash Cannonball,' 'While My Guitar Gently Weeps,' and 'U2 Medley.'
You'll often see Dykes use a thumbpick, even on a nylon-string classical guitar. It's no surprise that he's a master at Travis picking.
---
26. Preston Reed
When it comes to the most experienced artists with carriers spanning several decades, Preston Reed is at the peak. He is truly an inspiration for many of today's best guitarists like Jon Gomm and Andy Mckee.
If you don't know him through his incredible compositions, I'm sure you know him by his TED performance with a young talent named Usman Riaz. I too discovered him through that TED Talks video, and have been a big fan ever since.
He's particularly adept at double-handed tapping-legato technique, and combines right-hand 'kick-slap' drum patterns with his famous left-hand over the neck playing style.
This style can be seen in many of his popular songs including 'Ladies Night,' 'Tractor Pull,' and 'Delayed Train.' Preston Reed doesn't shy away from using unconventional tunings, with the bass string tuned as low as to a C or even B note.
---
27. Lindsey Buckingham
Once an integral part of Fleetwood Mac, Lindsey Buckingham is highly respected for his fingerpicking and vocals.
My favorite song of his is called Big Love, which has insane polyrhythmic fingerpicking patterns and super difficult-sounding riffs that only Lindsey could write.
---
28. Kaki King
Kaki King is not just a guitarist, she is the only woman to feature in Rolling Stone's list of "The New Guitar Gods" in 2006. She has more than half a dozen albums to her name, as well as numerous film and TV scores, including 'August Rush' and 'Into the Wild.'
She considers herself more of a creative player and not too technical of a player. Seeing her play with alternate tunings using two-handed tapping and percussion, or playing the lap-steel guitar is quite an experience.
Her style has evolved over a decade-long carrier and her 7th album – 'The Neck Is a Bridge to the Body' is a phenomenon in itself. It's based on a show that uses Projection Mapping technology that transforms her guitar into a "sound responsive" movie screen.
This performance of 'The Surface Changes' explains everything I just said.
---
29. Alexandr Misko
After an energetic and captivating artist, here's another young talent whose creativity on the acoustic guitar earned him the title of "Acoustic Guitarist of the Year" on the UK Guitar Show 2018.
Misko draws inspiration from all sorts of music from metal, old-school hip-hop to even modern electronic music. This clearly reflects in his playing style and compositional skills.
From using locking tuners to create beautiful slides to using a wooden stick as a violin bow – From two-handed tapping to playing a soundboard-attached kalimba – He has done it all!
But there's one thing that separates him from the rest. Listen to that here.
---
30. Rodrigo y Gabriela
We'll end this list with the emphatic Mexican guitar duo Rodrigo Sanchez y Gabriela Quintero. Some of you might disagree with me calling them 'fingerstyle guitarists,' consider them as a bonus addition in that case.
Rodrigo usually plays lead lines while Gabriela provides the accompaniment with her peculiar percussion style. Gabriela clarified in a Reddit AMA that her right-hand technique has a lot of influence from the Irish Bodhran drum playing. The duo also lists heavy metal bands like Metallica, Megadeth, Overkill, and Slayer as their key influences.
The pair has released five studio albums so far and contributed to soundtrack in popular films. Their fifth studio album – Mettavolution won the Grammy Award for 'Best Contemporary Instrumental Album' at the 62nd Annual Grammy Awards.
If you want to listen to heavy metal, jazz, world music and much more all on a nylon-string guitar, tune in to any of their songs. Rolling Stone describes their music as "Today's best exposition of pyrotechnic, fusion-oriented guitar playing."
---
31. Alip Ba Ta
Well, after so many comments and your suggestions, I had to include this man on this list!
This fingerstyle guitar wizard from Indonesia has taken the music world by storm with his incredible talent. His fingerpicking skills are simply mind-blowing, covering a wide range of genres from pop to rock to traditional Indonesian tunes. Alip Ba Ta's playing style incorporates jaw-dropping percussive techniques and mind-boggling harmonics, making him a true virtuoso.
What sets Alip Ba Ta apart is not just his extraordinary skills, but also his humility and gratitude towards his fans. He remains grounded despite his immense success, and his passion for music shines through in every performance.
---
Conclusion
These were just a handful of the best fingerstyle guitarists. Note that I've not included Classical and Flamenco players or guitarists who are primarily flatpickers, so names like Paco de Lucía and Eric Johnson are not on this list.
As I already mentioned, it's impossible to cover every single artist but I've tried my best to include the most popular ones.
Please drop a comment with your favourite player to make this list even better.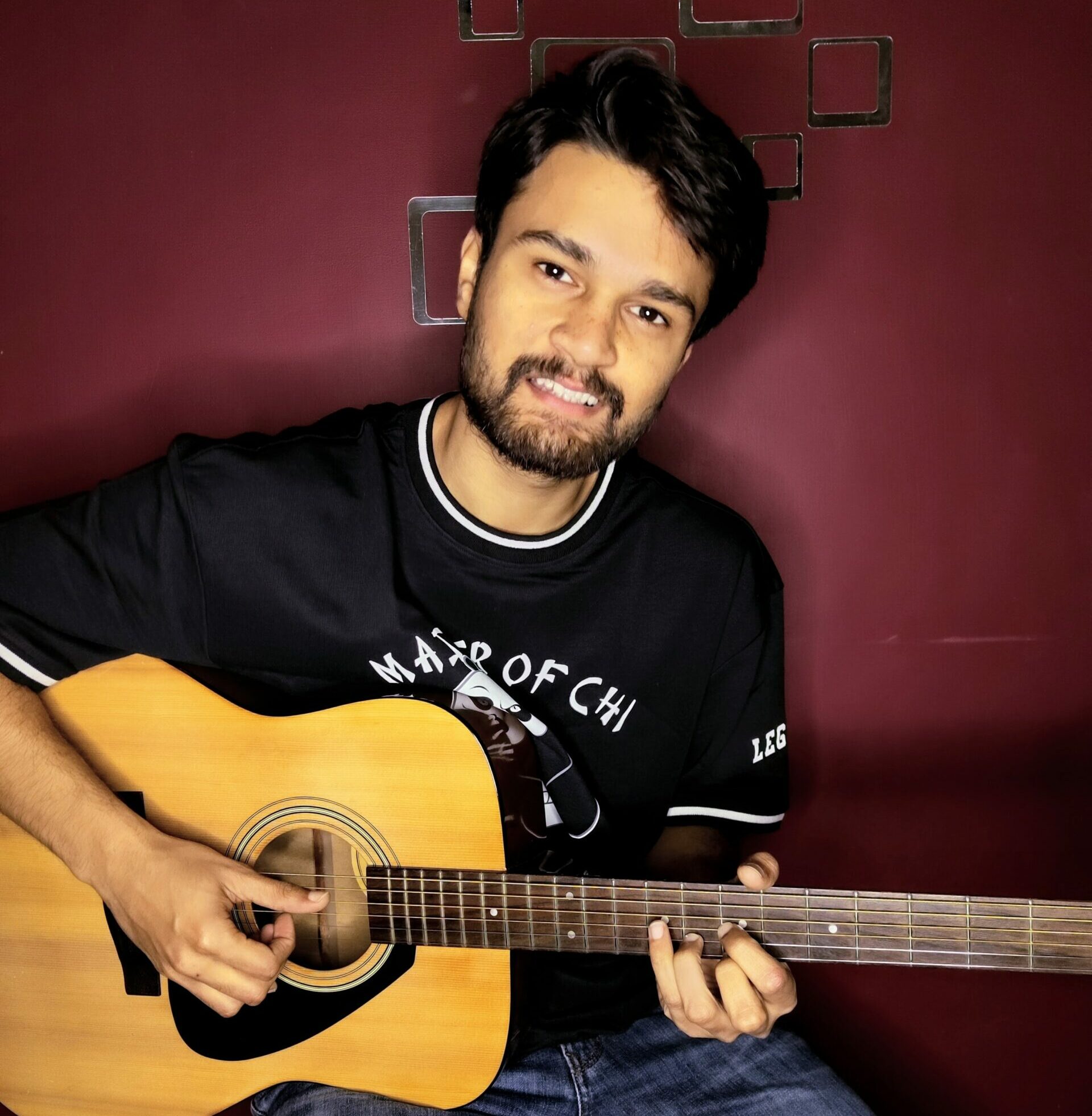 I'm Pranshu. I've been a passionate guitarist, keyboardist, and music producer ever since I got my hands on a keyboard as a small child.
With Harmonyvine, my goal is to share tips and knowledge about music and gear with you. I also enjoy recording music and guitar covers, which you can check out on my Instagram page.